*gd* gecko designs
Gecko Surface is part of the MaHoRoBa group, which in my opinion is
the
most promising group of people who have come into SecondLife recently. I'm really fond of gecko's orange bench sofa set (chair pictured). He also has made a few other really neat odd's and ends as far as furniture.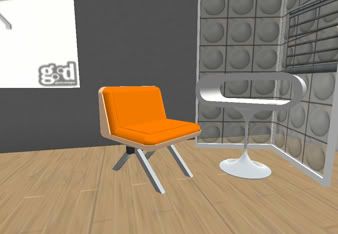 These keyboard chairs are really aweseome, they are a nod to the fact we are afterall in an online computerized world but also functional and sleek.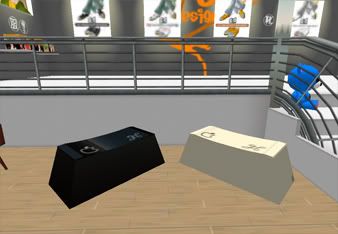 And I am so focused on furniture and architecture in SL, but really I left this blog open to all content in SL, and I must say, gecko has made some of my favorite prim shoes in all of SL, Steel Cap Safety Shoes.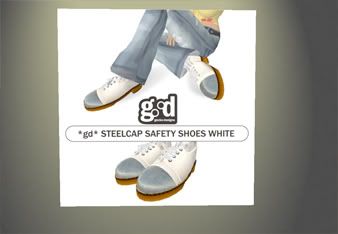 All this and much more great stuff can be found at
MaHoRoBa, Shepherd (14, 122, 107)