Selkirk Prefab Home v2 - Wenceslas Habsburg
The Selkirk Prefab 1.0 caught my attention when it was first posted in the new products, now v2.0 is out! I love the clean design but the natural elements of the wood beams, stone fire place and patio/porch. Also fairly low prim, 49 prims!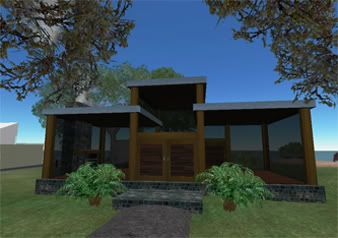 Also this house comes with scripted doors that realign themselves! Which is great, yours truely eternally strugles with scripted objects, I can't script myself out of a wet paper bag. Also it comes with a free hot tub. All for 250L. Pretty stylish deal.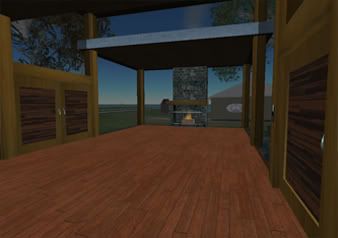 Available at:
Habsburg Homes, Deneb (144, 242, 27)