Raw Oak
Nicole David's name first caught my eye with the opening of Blumfield, her modernist house was by far my favorite house used in the development of the area, pretty much the only one true to the mid-century theme in my own opinion.
Recently I stumbled on her furniture shop, Raw Oak, which features some beautifully crafted furniture pieces. What I found especially cute about her stuff is it comes in the default wood texture, hence the name Raw Oak. The premise being you texture it yourself to fit your own style and needs.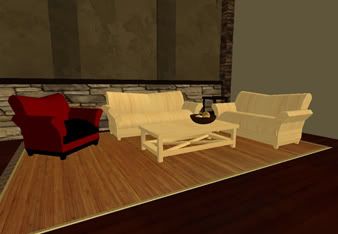 I bought the 11 prim set and played with texturing them for awhile. It's fun to see the different looks you can achieve just by texturing.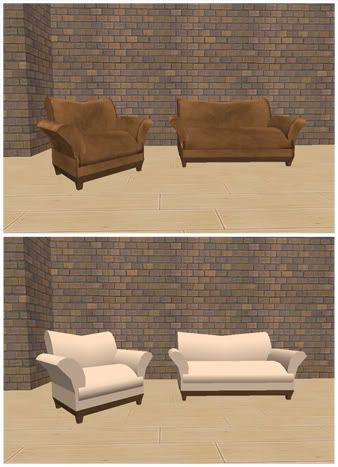 Raw Oak, Lida