(mu) galleryannex
I was setting up shop at The Sanctuary Shops and lofts at Vicina and my n00b I adopted, Jimmy, discovered this cute shop, I really like the green leather chairs, only 6 prim, nice texture work, and even a realistically animated sit, not overly fidgety but you also dont look like a statue.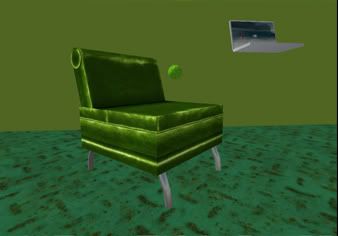 The store itself was insanely cute and had a lot of style, I just love it. The goldfish are adorable.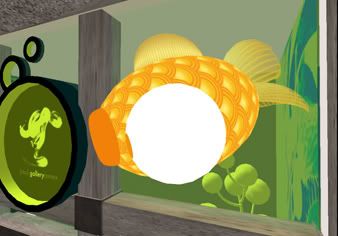 And the vendor was awesome too. Very stylish place!
(mu) galleryannex, Vicina (77, 187, 31)